EAST MAITLAND THAI MASSAGE
Terrace Massage is Thai and Australian accredited with many years of experience to provide you with your best possible outcome both in remedial and relaxation.
Terrace Thai Massage in East Maitland provides a relaxing environment which enhances your experience. Our rooms are infused with relaxing fragrances, soft lighting, and high quality sterilised equipment. Your massage should not only relax you physically but recharge you mentally. At Terrace Thai Massage East Maitland we aim to provide a massage to realign your body, mind and soul.
THERAPEUTIC BENEFITS OF THAI MASSAGE
Thai massage consists of body stretching and using gentle pressures on the arms, legs, hands and feet. This pressure helps to adjust your bones and muscles and increases flexibility. Any muscular and joint pains are relieved and blood flow is increased; the whole body is revitalised. Thai massage is a combination of ancient forms of exercises and massage.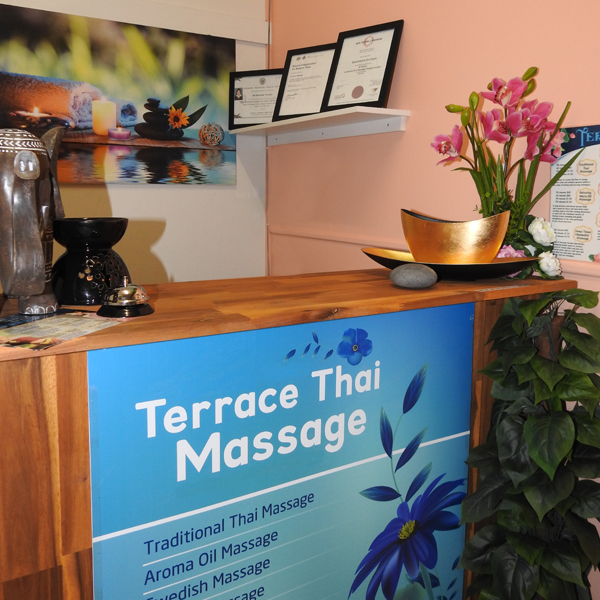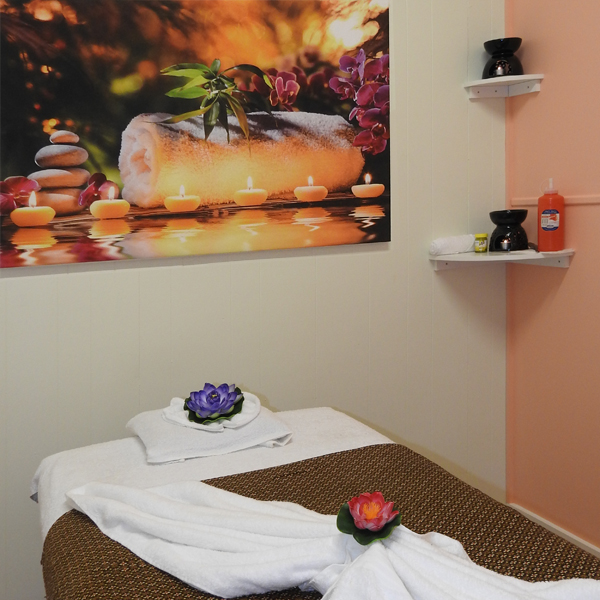 Traditional Thai Massage
Experience massage to restore the flow of energy to your body to enhance general wellness by using stretching and pressing techniques.
Relaxing Warm Oil Massage
To help restress and loosen up your body and is great for those who have had a hard working week or feel like treating themselves to some TLC. The treatment consists of flowing strokes kneading and gentle manipulation of my souls performed at your chosen pressure.
Deep Tissue & Remedial Massage
A type of massage therapy that focuses on realigning deeper layers of muscles. It is used for chronic aches and pain and constricted areas such as a stiff neck and upper back, low body pain, leg muscle tightness and sore shoulders.
Thai Foot Massage
Revive tired and weary feet by stimulating your reflex zones at the pressure point in the various areas of your feet to relieve swelling and increase blood circulation.
Head / Neck / Shoulder Massage
Melt away the tension that comes from stress or from long work days. Loosens your tight neck feeling so you can relax again.
Back Massage
The rubbing and kneading of parts of the back especially to aid circulation, relax the muscles, or provide stimulation on the back.